DRIVE-BY TOY RUN 2020 (SEP 19, 2020)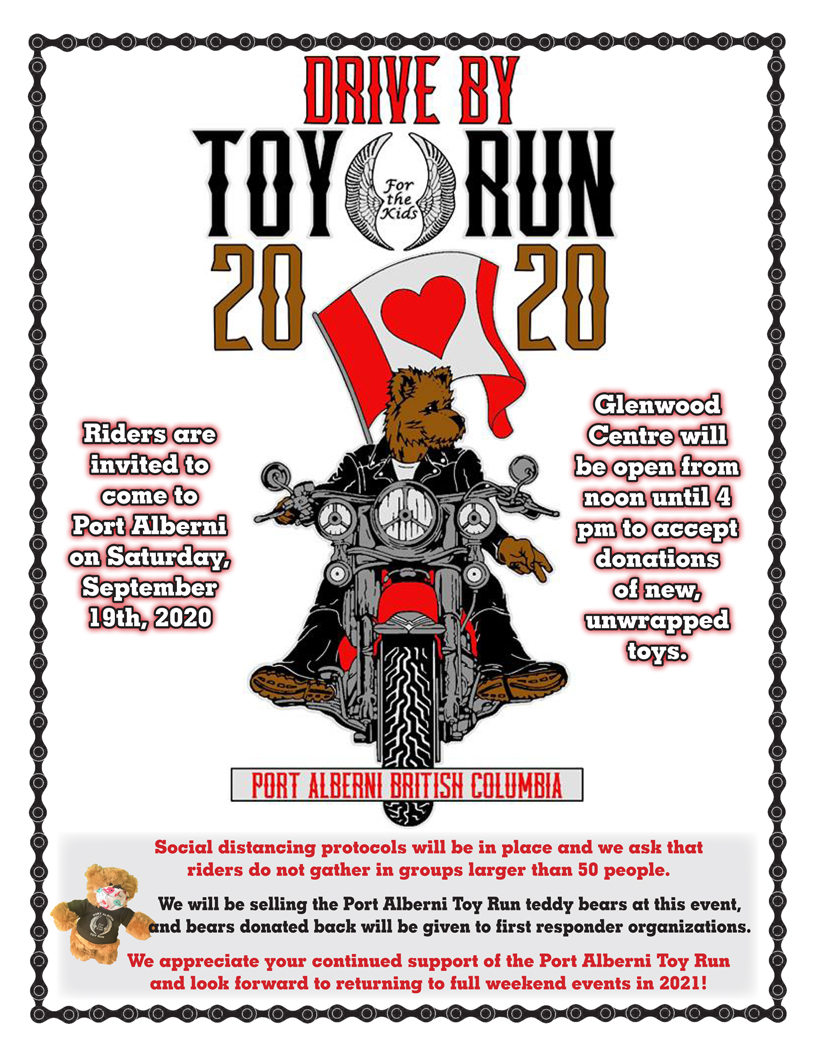 Riders are invited to come to Port Alberni on Saturday, September 19th, 2020
Glenwood Centre will be open from noon until 4 pm to accept donations of new, unwrapped toys.
Social distancing protocols will be in place and we ask that riders do not gather in groups larger than 50 people.
We will be selling the Port Alberni Toy Run teddy bears at this event, and bears donated back will be given to first responder organizations.
We appreciate your continued support of the Port Alberni Toy Run and look forward to returning to full weekend events in 2021!